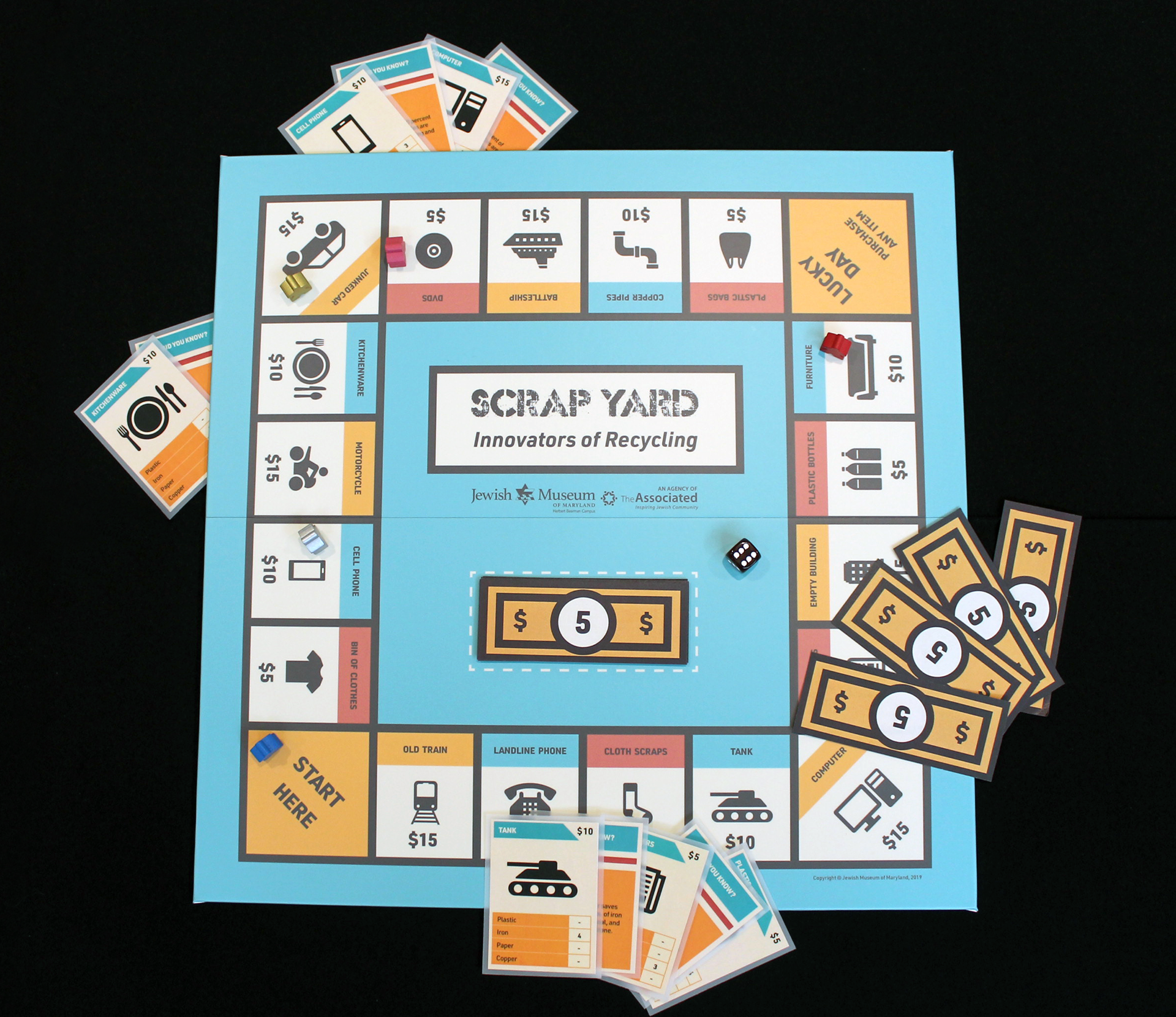 Scrap Yard: Innovators of Recycling
is an
educational
board game made for the Jewish Museum of Maryland for their 2019-2020 exhibit of the same name. Within the education department, I created the design for all of the game assets, including a board, 18 cards, money, and rule description.
Roles:
Graphic Design, Game Design, Writing, Game Testing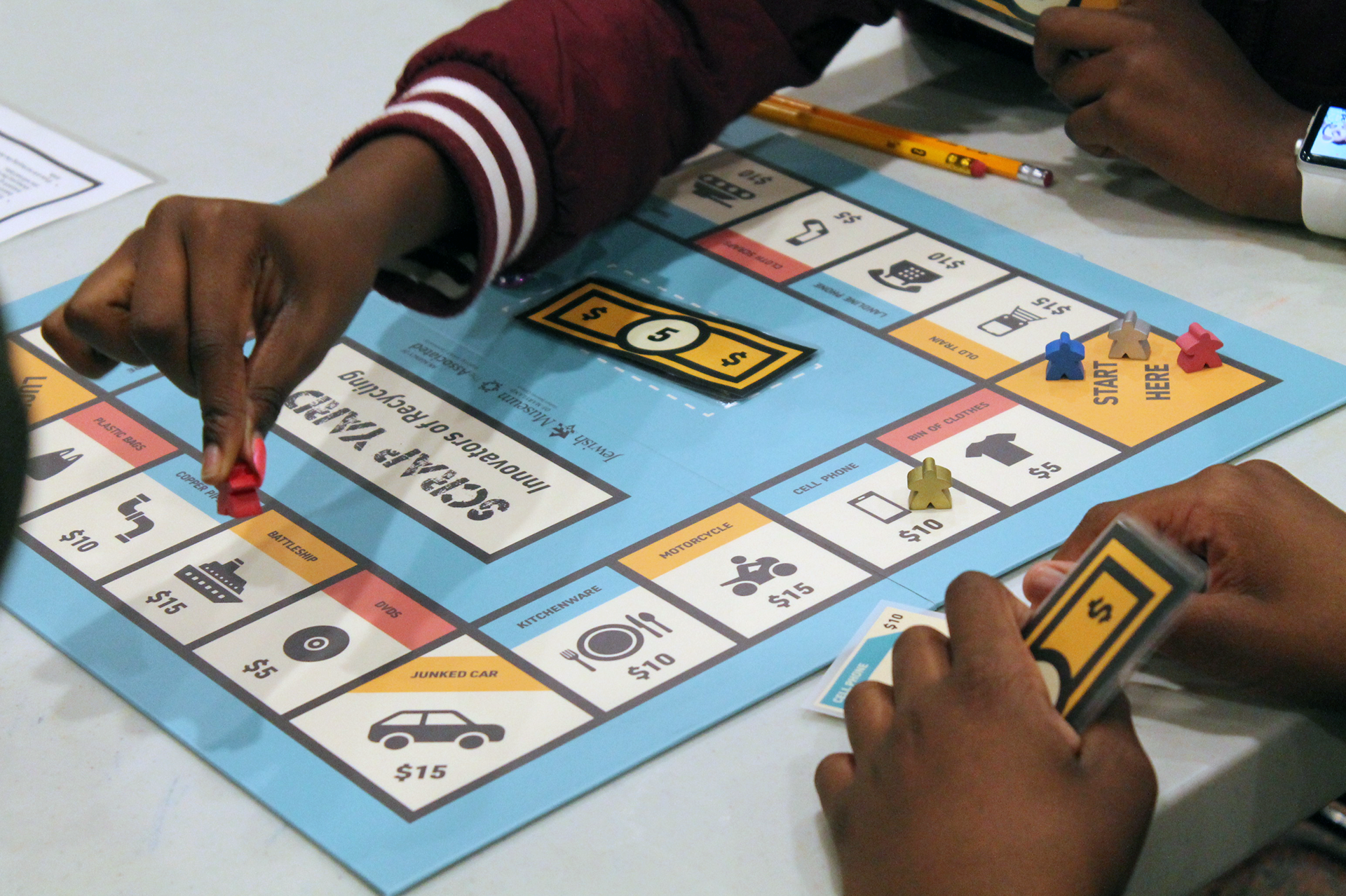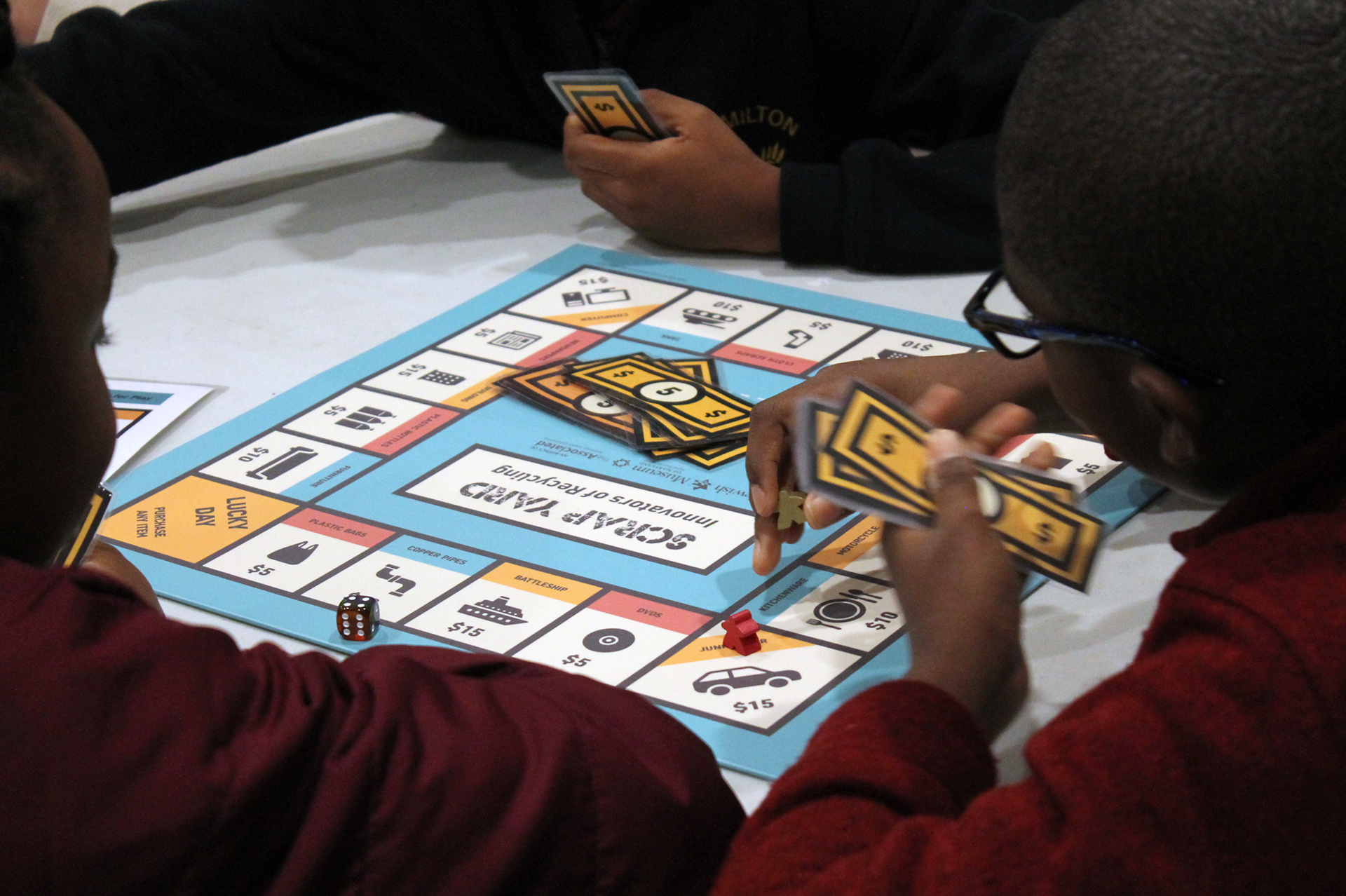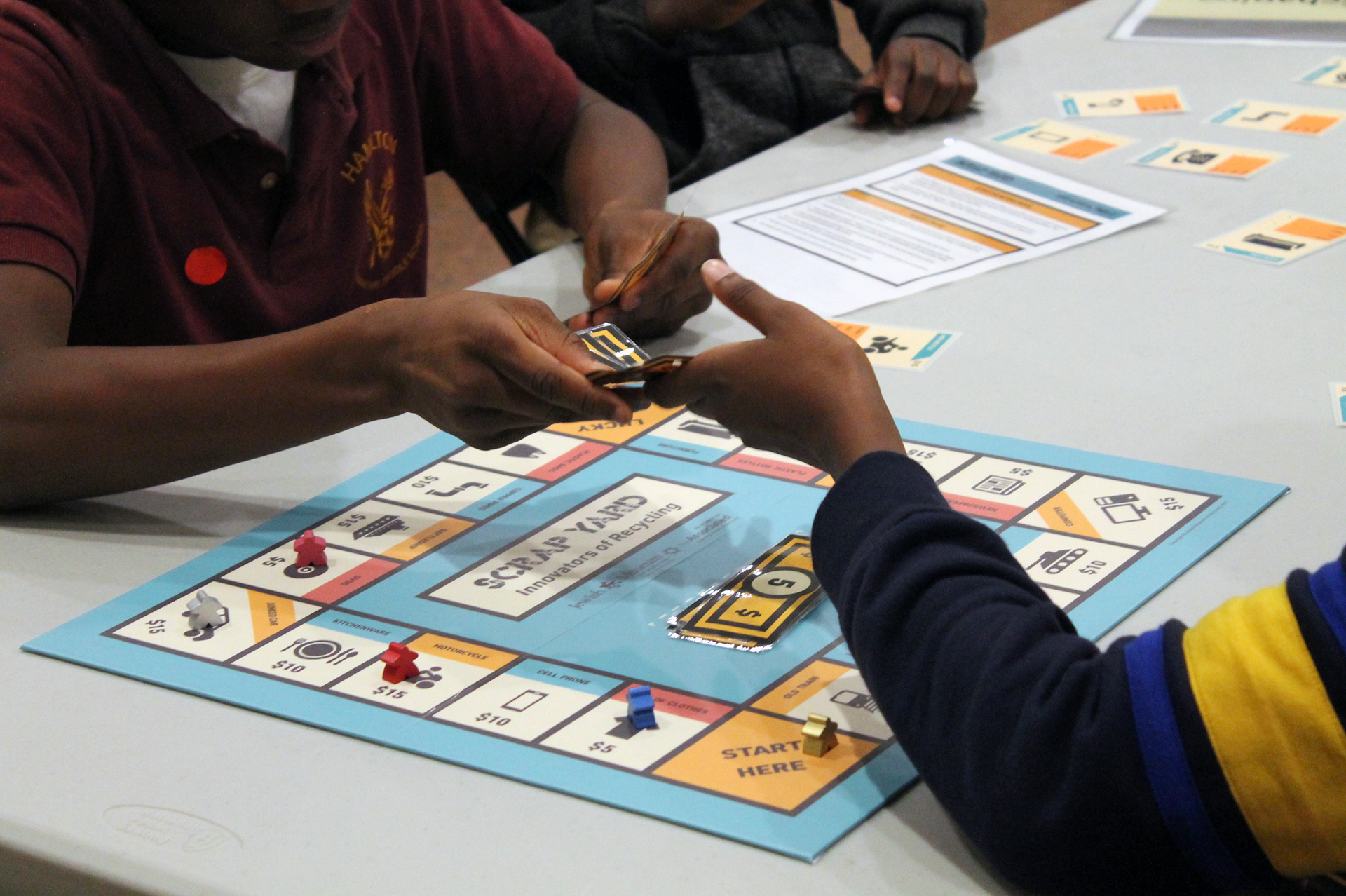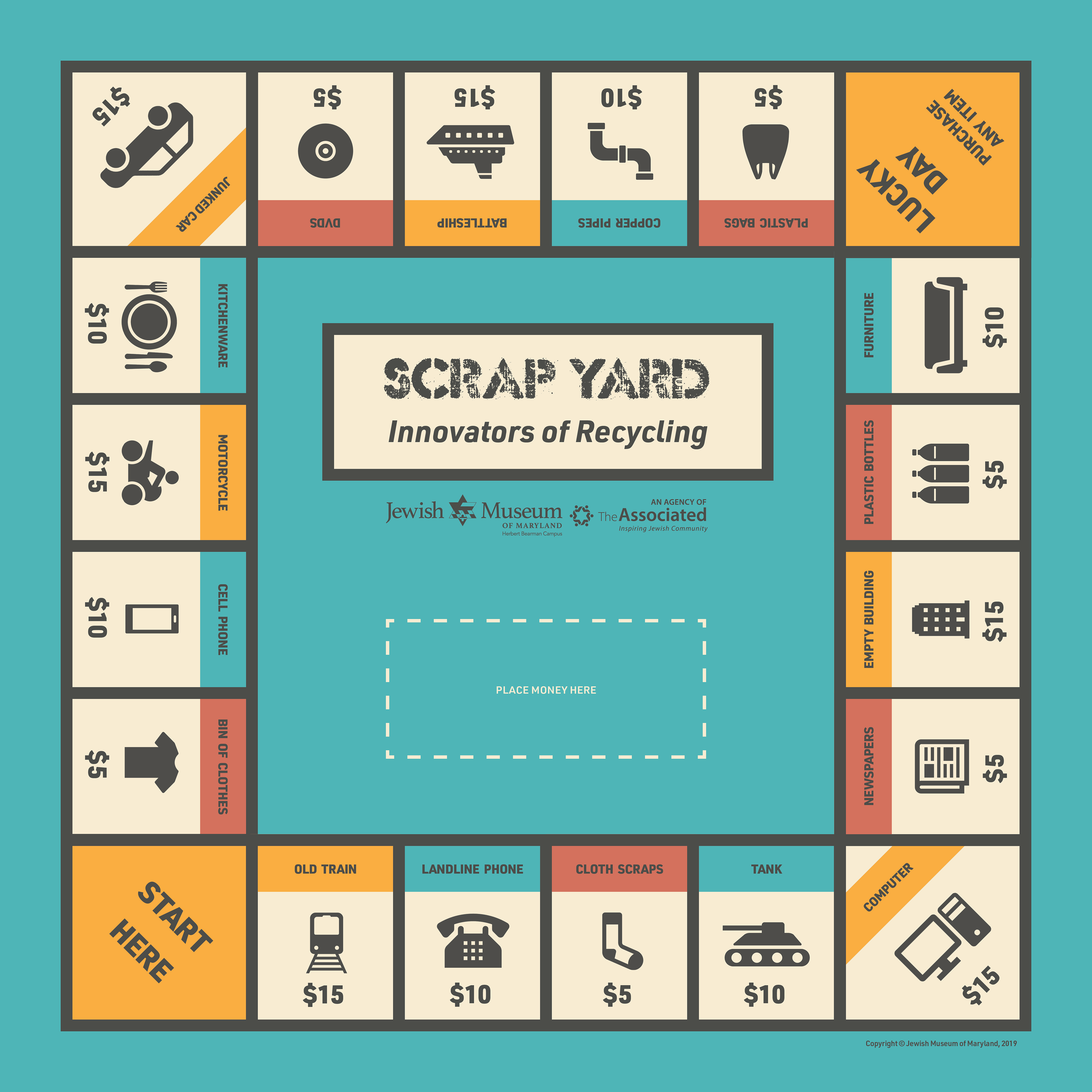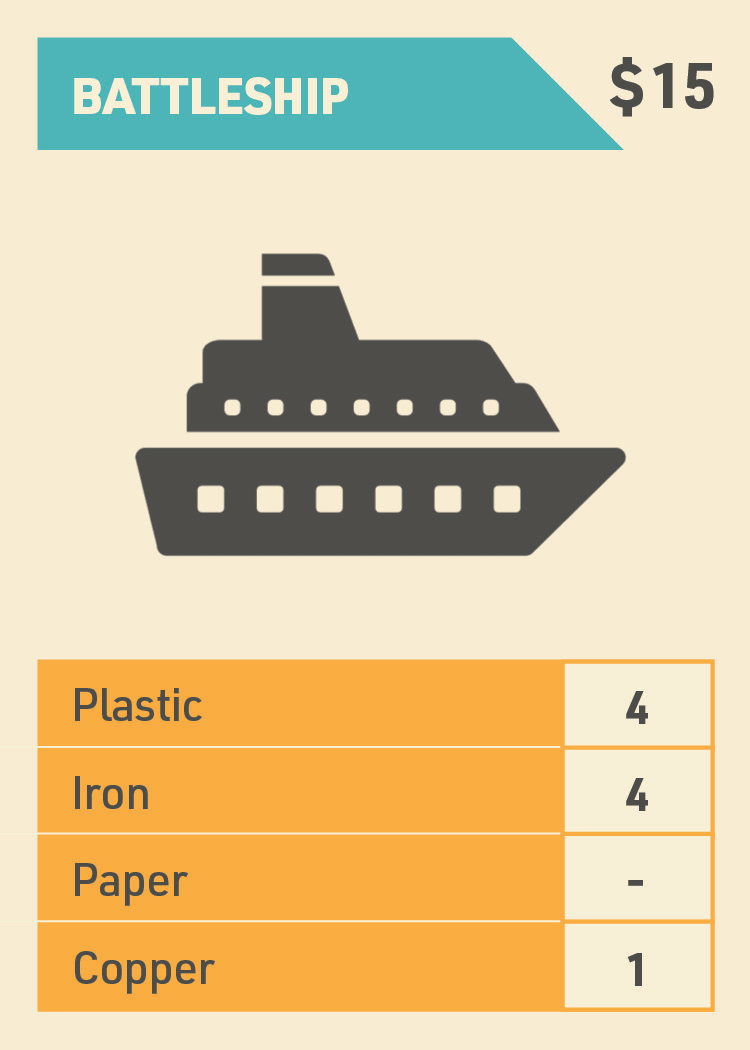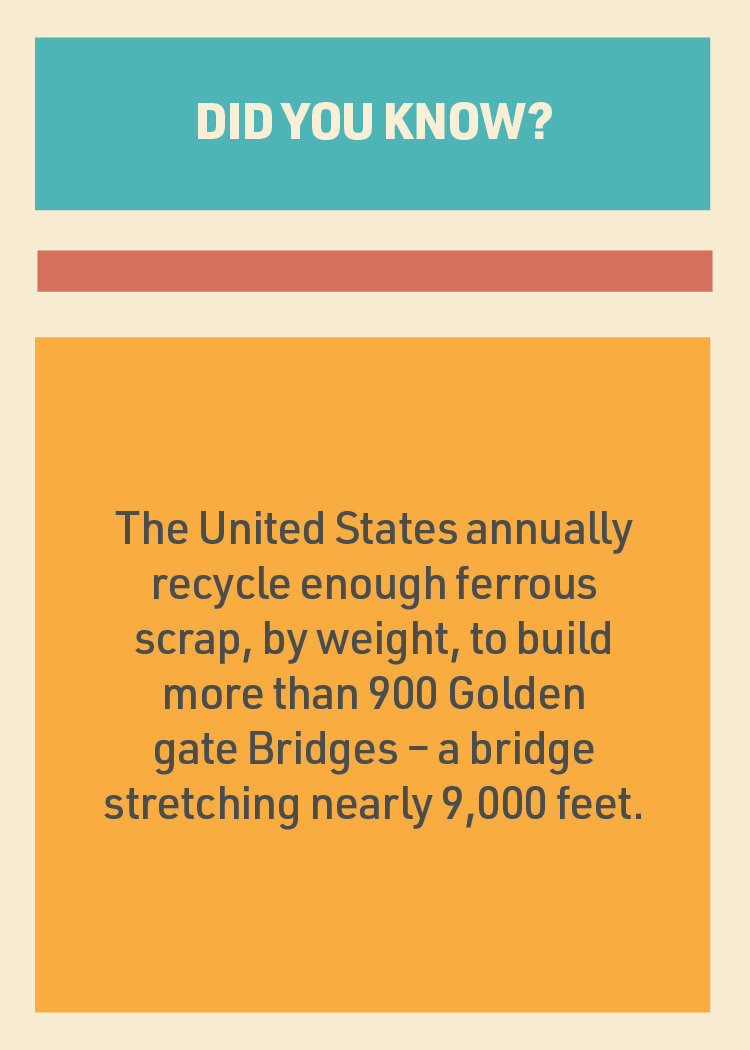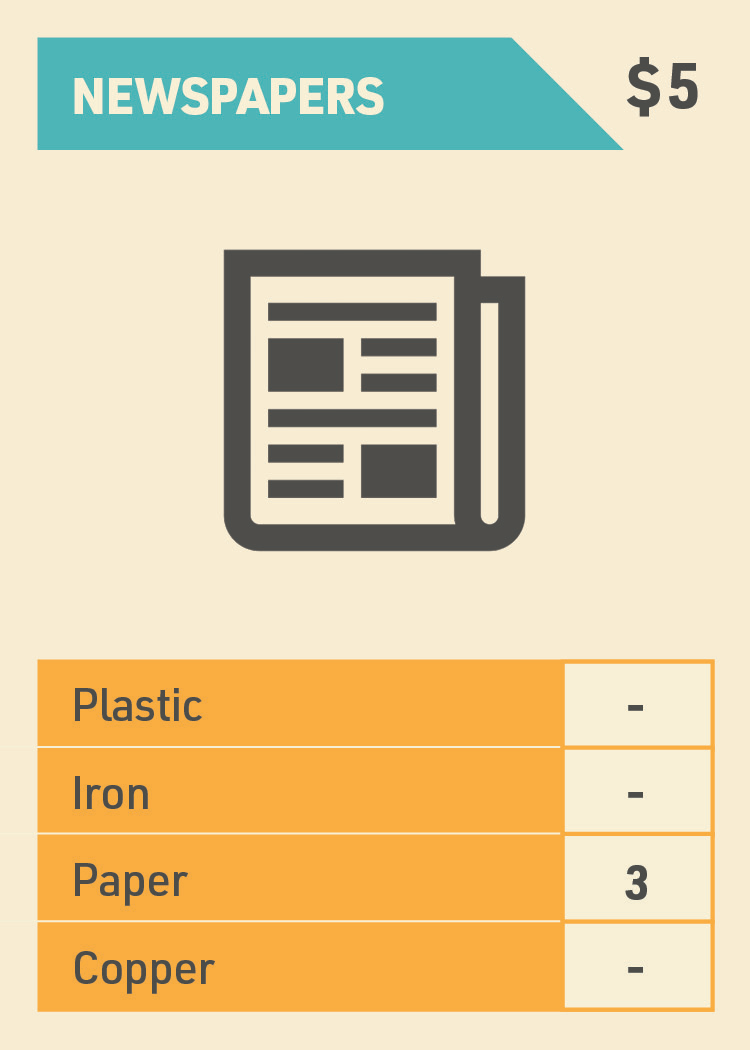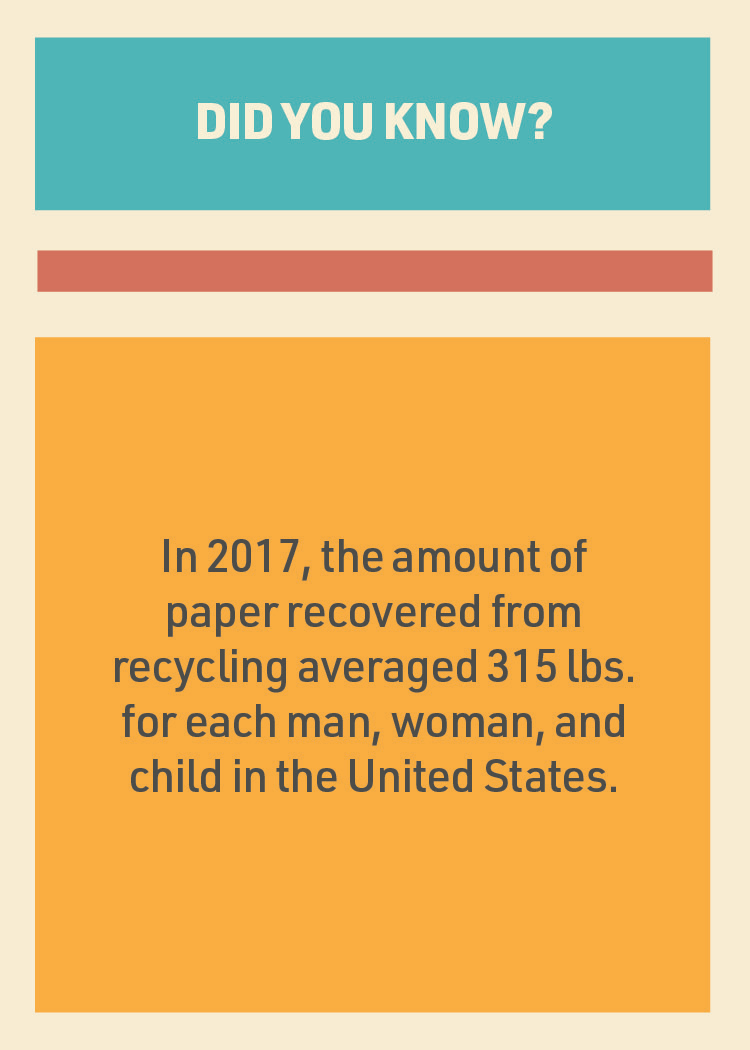 Challenge:

•  Design an engaging educational game for school groups that can be played in 20 minutes
•  Create a game that integrates with the lesson plan for the exhibit, Scrap Yard: Innovators of Recycling
•  Focus on teaching mathematics, business skills, and history in the game's design
•  Make the game easy to set up and explain to small and large groups of students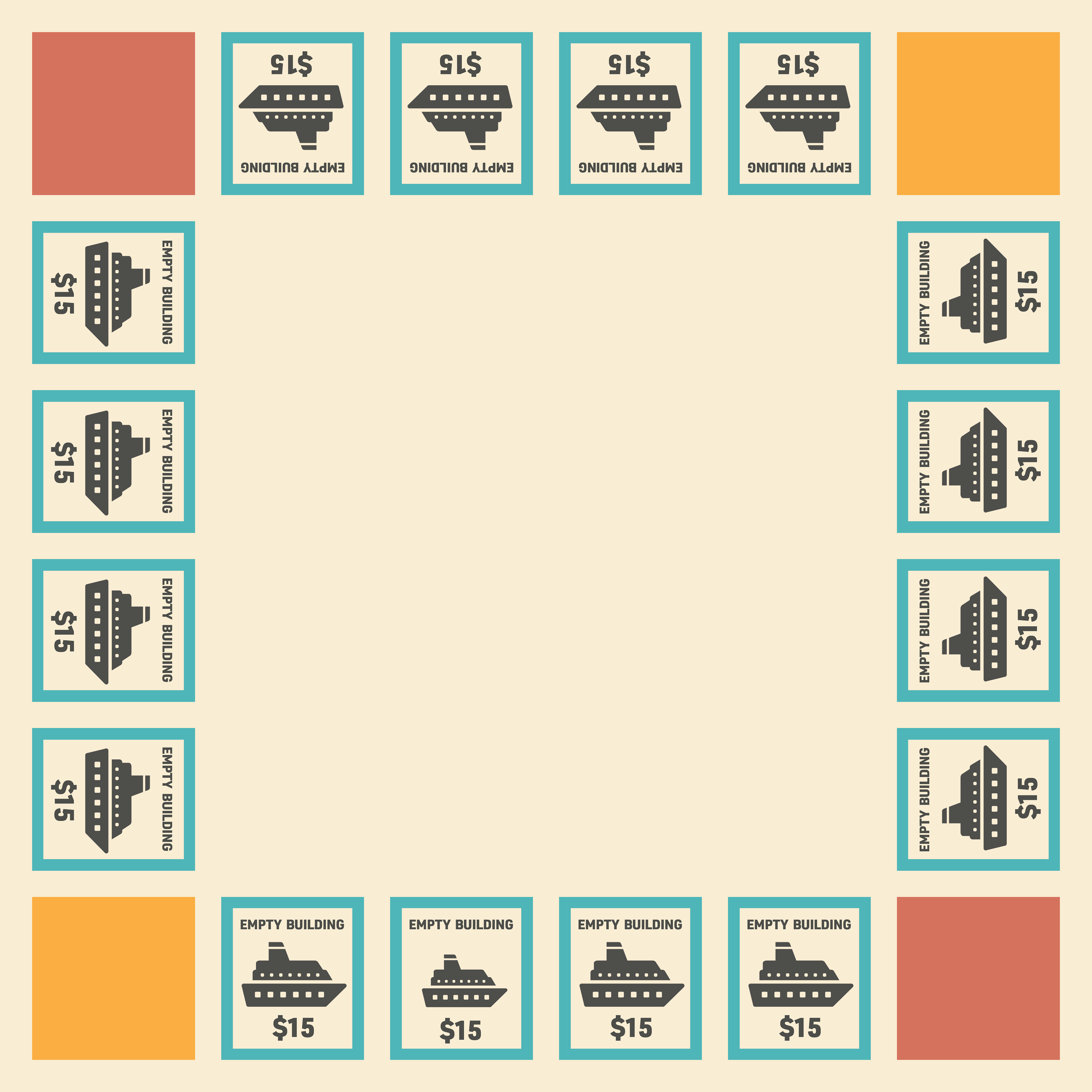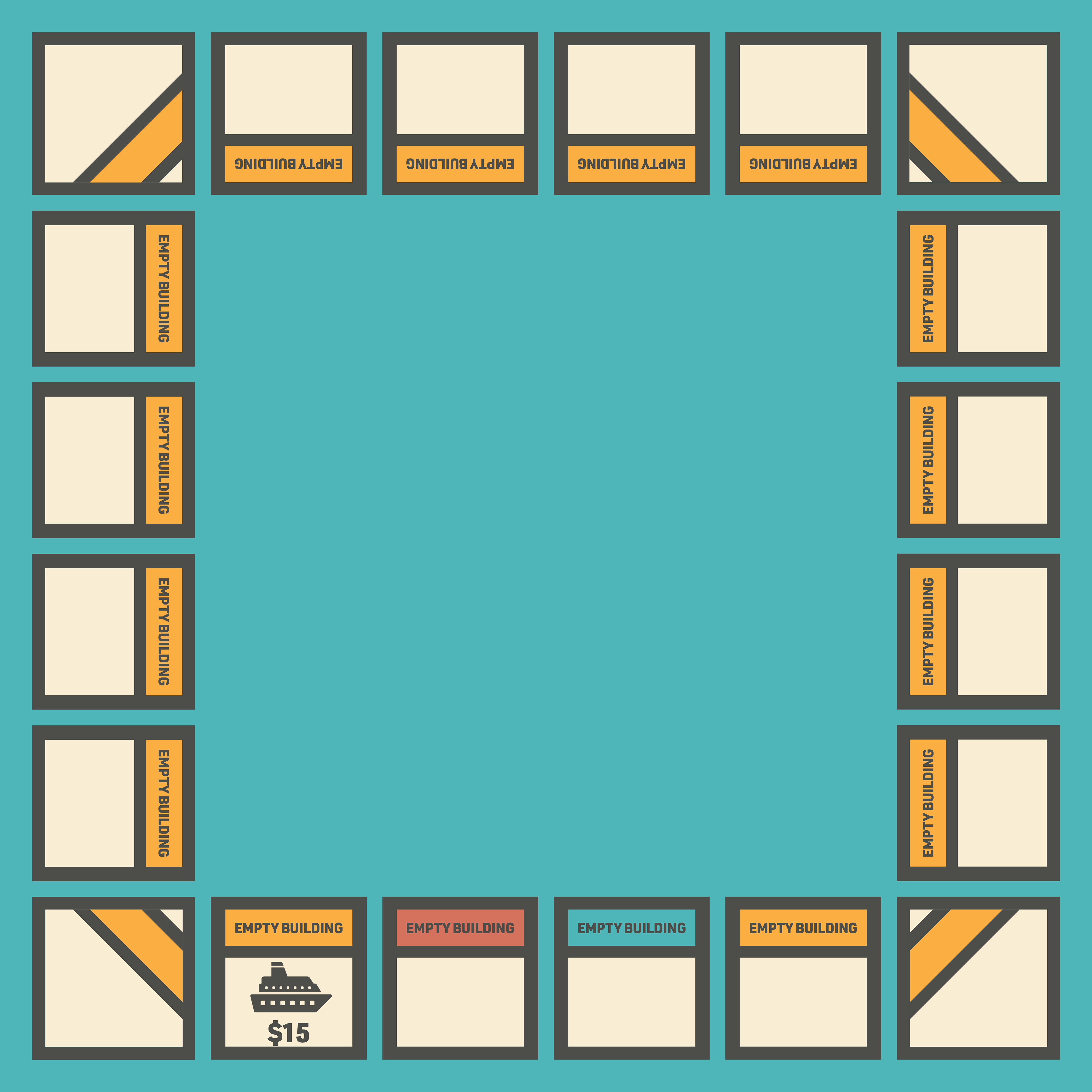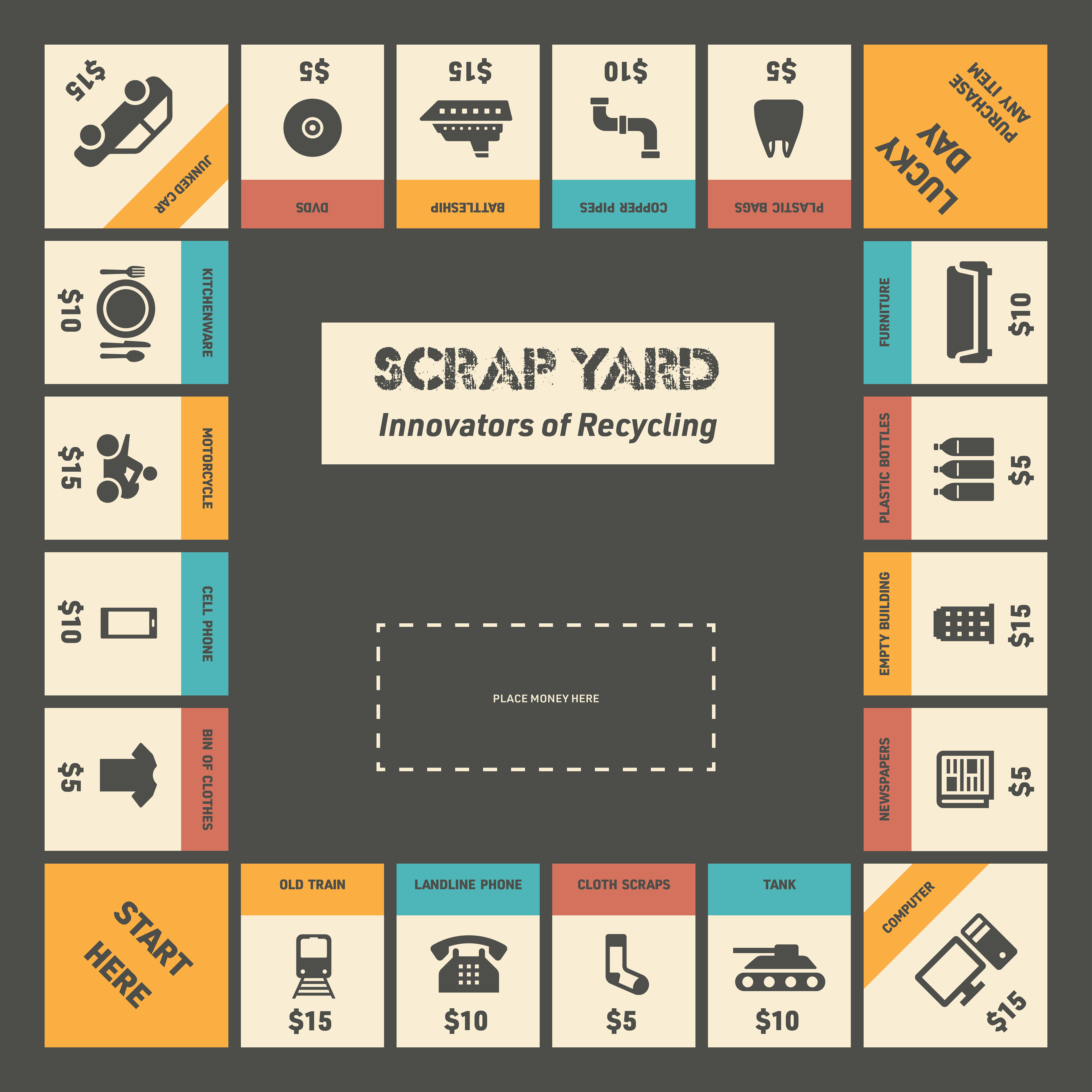 Solution:

Bold lines and colors were chosen to simplify the graphic style and to make the game text easier to read. Facts were added on the back of each card to keep students engaged when it wasn't their turn. The game's goal was simplified to be about the recycling business experience so that students could focus on exercising math and strategy skills

In the finished game, students are a part of a historical scrap yard-owning family. The students first learn in the exhibit about their respective families, and then split up into groups against other families to play. During gameplay, students have rounds to "buy" and then "sell" different scrap items. They utilize math skills to calculate how much their scrap is worth during the game and at the end to find out who made the most profit. They also learn about the supply and demand model during the selling phase, since the price they get when selling in the "marketplace" is affected by what other players are selling each round.